Float Your Cares Away at Laguna Cejar in the Atacama Desert
The first thing that struck me as we approached Laguna Cejar was how few people were around. The small sinkhole lagoon has such a high salt concentration that it has buoyancy similar to the Dead Sea. It's also one of the top attractions in the Atacama Desert in Chile's north.
But almost no one was here.
I'm not sure if it was the time of year, the time of day, or the ongoing political unrest but I was perfectly ok having the place to myself.
The Laguna Cejar attraction is actually two different lakes located in the Atacama Salt Flat. Laguna Cejar itself, where you can walk around and look for flamingos and other wildlife, while the second, Laguna Piedra is open for swimming. And by swimming, I really mean floating.
Floating is Good for the Soul
I've written before about float tanks and their restorative powers. Think of Laguna Cejar as a cheaper, open air version of that…sort of. While in a float tank both the air and water are room temperature, in the Atacama the water is cool and the air is hot. In a sensory deprivation tank you float in darkness, but in Chile you want to keep your eyes open for the potential of pink flamingos flying overhead.
But with both, the novelty and relaxation of effortless floating is the same.
"Look! I can float vertically!" Kirk shouted over to me, hands thrown up into the air. It's true, you can bob around like a cork without needing to tread water. We floated around on our backs like a couple of sea otters with the Licancabur volcano lurking off in the distance.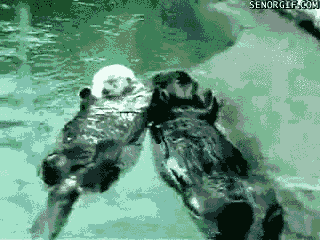 Kirk experimented with trying to sit cross-legged in the water. I even managed to get my water shoes off and back on again without needing to hold on to anything.
We probably hung out there getting photos and being goofy for almost an hour before we hauled ourselves away.
Salt, Salt, Go Away
We had rented a camper van from Wicked Campers and were free camping during our time in the desert. I quickly got over my reluctance to "pop a squat" and pee outdoors, but I had a harder time getting over the idea of not being able to shower and wash my hair for four days. I have fine hair that's prone to looking greasy so I'm an every day shampoo-er, maybe every other day with dry shampoo and a ponytail. But four days… it was going to be tough.
So when I read that there were shower facilities at Laguna Cejar I strategically planned our visit so that I could get the most out of a scrub after our float. But alas, it was not to be.
While there are showers so that you can rinse the salt off, they're outdoors and cold, you're limited to three minutes, and no soap of any kind is allowed. womp womp And don't think about cheating – the showers are monitored. Still, it was nice to get a little refreshed.
How to get to Laguna Cejar from San Pedro de Atacama
Leaving from the Copec station in San Pedro, head southeast on Route 23 and drive for about 16km. You'll see a small green sign with "Laguna de Cejar" where you'll turn right onto a dirt road that only barely resembles a road at all. I found the roads in the Atacama to be a bit ominous as there's literally nothing around for miles. It feels like you're just driving further and further from any civilization, which, let's face it, you are.
After 7km of this, the road will split and you'll keep to the left, shortly after it'll merge with another road. Again, keep going left Another 3km down the road and you'll see the few buildings and shelters where you'll pay your entrance fee. The one way trip should take about 30 minutes.
Is Laguna Cejar Worth It?
I'm going to address the top complaint I've heard about Lajuna Cejar: it's expensive. The morning rates are 10,000 CLP which works out to about $12.50 USD while the entrance fee goes up to 15,000 CLP after 2pm. It's significantly higher than other nearby attractions like Laguna Chaxa (5,000 CLP) or Valle de la Luna (3,000 CLP).
But is it worth it? That's entirely up to you.
So many people over on TripAdvisor are so upset that it costs the price of two Big Mac meals to visit the lakes and experience high salt floating. I get it, everyone works hard for their money and they want to make sure they get the most for it. I'm one of them.
So I like to put it in context. Compared to the other attractions nearby, yes, this is likely overpriced (though I admit I have no idea how much it costs them to get fresh water trucked in to fill the giant barrels for the showers and toilets). Compared to what you'd pay for this experience in a similar park in North America or Europe, it feels like a good deal.
You May Also Be Interested In:
For us, it was worth it as we had such a fun time floating around in the lake and enjoying the quiet and scenery and even a soap-free three minute shower was nice after a night in a camper van. If you plan to visit just for the views, I'd skip it. The joy of Laguna Cejar is in the floating.
If you want a similar experience but don't want to pay these prices, you could check out Laguna Baltinache (5,000 CLP) if you want to float and have a 4×4 with a spare tire, Laguna Tebinquinche if you want to stroll around a salt lake (and check out the cool Ojos de Salar on your way), or Laguna Chaxa if you want to see flamingos.
Tips for Visiting Laguna Cejar
What to bring with you:

Water and snacks – there's nowhere to buy refreshments on site
Hand sanitizer and toilet paper – the bathrooms sometimes run out of soap and TP
Bug spray – the bitey things can be numerous
Swimsuit, towels
Reef safe sunscreen (that you apply well in advance of your dip)

No soap or shampoo is allowed in the outdoor showers and you're limited to three minutes
Water shoes are helpful for getting into and out of the lake
Visit before lunch to avoid higher fees and tour bus crowds
Avoid going into the lake if you have any open cuts or scrapes. Don't rub your eyes! Consider bringing goggles if you have small kids.
There are two small sheltered benches along the lakeside but otherwise there is no shelter from the sun so consider bringing an umbrella or another towel to use for shade if you're going to be hanging around outside the water.
Fact Sheet
What: Laguna Cejar
Where: 30 min south of San Pedro de Atacama on Rte 23
When: 9am-6pm
Cost: 10,000 CLP pp from 9am-2pm and 15,000 CLP 2pm-6pm
Book Your Trip to Chile
Book Your Flight
Find a cheap flight by using Expedia. It's one of my favourite search engines because it allows you to search for and compare flights from multiple airlines.
Book Your Accommodations
You can book your hotel with Booking.com as they have the most comprehensive inventory so they are best for booking a hotel. If you want to stay in a vacation rental or cottage in Chile, use VRBO to find the perfect place for the whole family.
Book Your Car Rental
You can get by without a vehicle in Chile if you're just in Santiago or Valparaiso. But if you want to see beyond the cities, be sure to book your car rental with Discover Cars early.
Book Your Travel Insurance
While Chile is generally a safe country, you never know when something could happen. Be prepared with travel insurance from SafetyWing. Travel insurance has certainly saved my butt before.
Don't Miss: Top Atacama Desert Activities